Graduate Management Admissions Test (GMAT) Preparation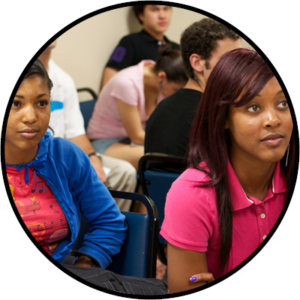 Browse Sessions
GMAT—Pursue your MBA!
Considering an MBA? Let us help you get into the program of your choice. The GMAT® is the preferred
test for many top-ranking full-time and part-time MBA programs. Our professional instructors will help you
understand each section of the GMAT, dissect each item type, and develop a comprehensive plan for test
day success.
GMAT Prep Class Covers
Quantitative Topics Include:
Strategies for handling math questions in the challenging data sufficiency format
Approaches to math questions presented in abstract form
Tactics for translating difficult real-world word problems into algebraic expressions or equations
Review of the mathematical concepts tested in each of the GMAT quantitative formats
Verbal Topics Include:
Spotting correct idiomatic speech in sentence correction problems
Understanding the key components of arguments in critical reasoning problems
Answering reading comprehension questions quickly, without reading the entire passage
Integrated Reasoning Topics Include:
Interpreting data from tables, graphs, text, and other sources
Dealing with multiple questions about the same data
Analyzing data from multiple columns for Two-Part Analysis questions
General Topics Include:
Utilizing the process of elimination •
Mastering time-management skills
Minimizing test anxiety
Identifying common distractors